Children and adults want to play bingo and have fun all the time. We show you the best ideas, activities, creative and original so they can be distracted at the party both outdoors and inside the room or place.
It is a game that adults and children can participate in, the objective of the game is like all bingo to complete the board but it is more childish, since it is decorated with unicorn images, it puts all the numbers and the call is made until the card is full completed.
30 unique Unicorn bingo cards for printing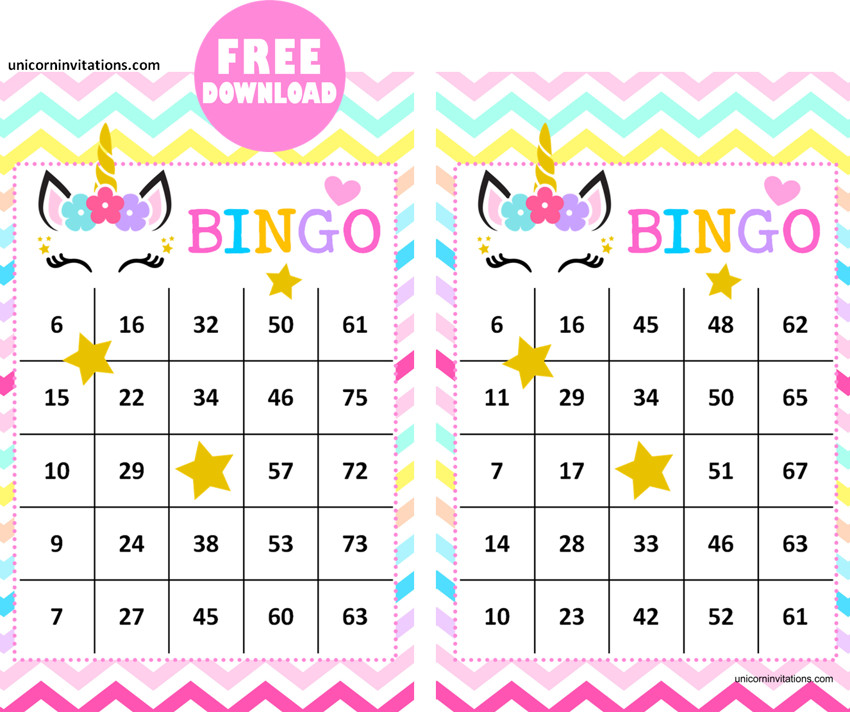 Download Unicorn Bingo Cards Free Printable
Download Unicorn Bingo Cards Free Printable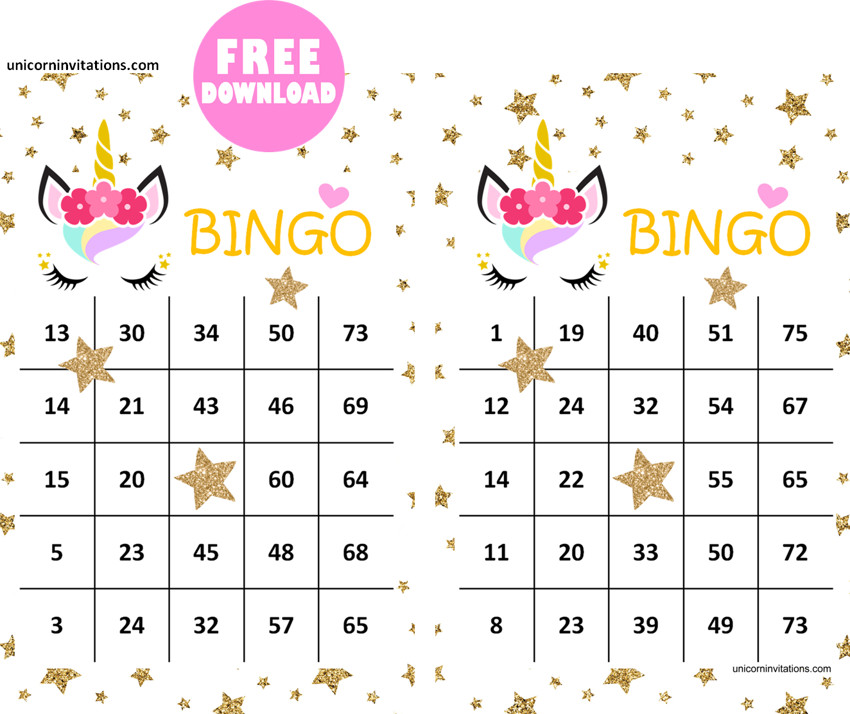 Download Unicorn Bingo Cards Free Printable
30 Printable unique unicorn bingo cards (2 cards per page).
Unicorn Bingo are a great addition to any party. They are cards that add to the funny of birthday party. Beautiful and Magical unicorn template design.
To Print the Printable Unicorn Bingo you only need to have on your computer or laptop with the latest version of Adobe Acrobat Reader, you can download it free from here if you don't have it: Adobe reader
All our Bingo Cards are for printing on A4 sheet size, the type of paper always depends on personal taste, some sheet examples are matte, glossy, satin, ecological etc. For Bingo Cards in particular, glossy paper is being used a lot, we recommend using a weight of 100 grams for the invitation so that the invitation is not too soft, the higher the weight the sheet will have better texture and weight.
Our free Unicorn Bingo are in pdf format, you just have to choose the design from our list download and print, to print the unicorn bingo cards you do not need experience just have the adobe reader program which is free.
On our website you find the best choice of printable unicorn party games to personalize your event. The perfect bingo for a children's unicorn birthday.
It is the theme of the moment, A unicorn party is always full of magic and joy. We have the best ideas to celebrate a unicorn themed children's birthday for a girl. It is important to add elements that make up the world of unicorns, such as rainbow colors, stars, flowers, horns, as well as silver or gold details.
All Girls love to celebrate the day they were born in a magical way with a unicorn birthday games. We have the best printable and original bingo cards online for the most important date of the year of your Girl.